ROS Thailand Rack Repair System
ROS Rack Repairs in Thailand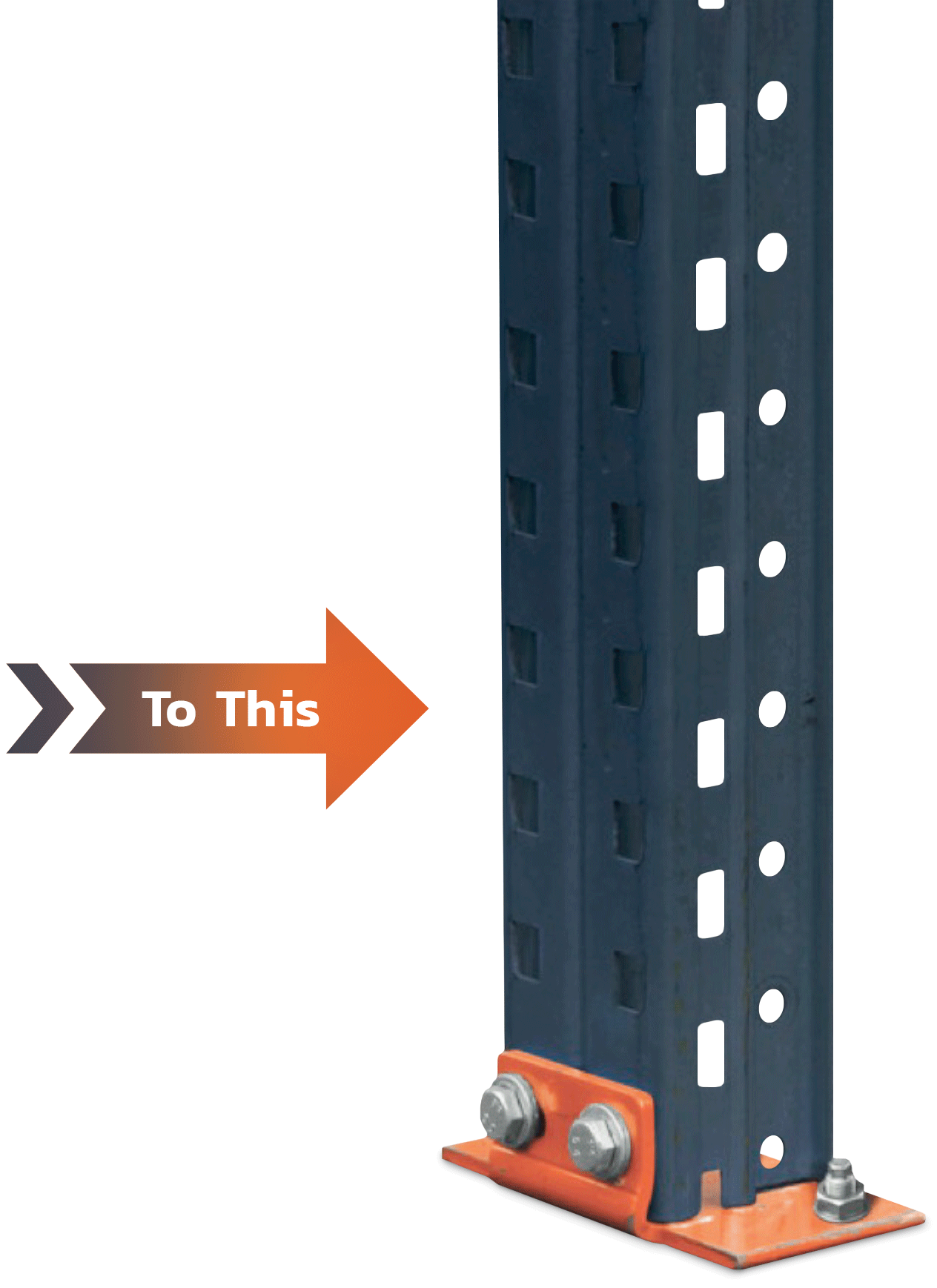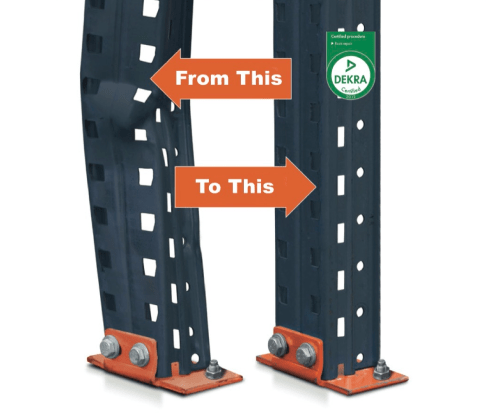 ROS Rack Repair System's Main Features
●  We use an incredibly unique process that returns damaged racking uprights to their original form in less than 30 minutes
●  Racks can remain loaded whilst rack repair is carried out
●  Save up to 80% of the cost of replacement, whilst minimising operational disruption
●  Over 150,000 upright repairs carried out each year by the ROS Group of companies
●  Certified and accredited to European Standards

Choose Safety
Our innovative system is certified by DEKRA, Bureau Veritas, SGS and others and has passed the necessary quality checks according to the current regulations of the European Federation for handling and storage.

Save money
Repairing rack damage means you don't need to replace parts of your warehouse racking, which can save you up to 80% of the costs.

Save Time
Dure to our unique recovery procedure, it is not necessary to move stored goods.

Count on Efficiency
Our patented system allows for up to two repairs of the same dent/impact.

Go for Sustainability
Restoring is the eco-friendly choice. No additional production, transportation or recycling of new industrial racks is required.

Quick Rack Service
We can repair up to 12 pallet racking posts per day.
Repairing with ROS vs Replacing the Post
| General Repair Work | ROS Repair | Replacing |
| --- | --- | --- |
| Unloading the rack | Not necessary | ฿ |
| Dismantling the rack part to be repaired | Not necessary | ฿ |
| Change to new part, and re-install | Not necessary | ฿ |
| Usage of scissor lift | Not necessary | ฿ |
| Repair | ฿ | ฿ |
We offer industrial, storage and pallet rack repairs, which means we have experience of repairing racks for a wide range of clients. Contact us if you have any questions about how our rack repair service could benefit your company.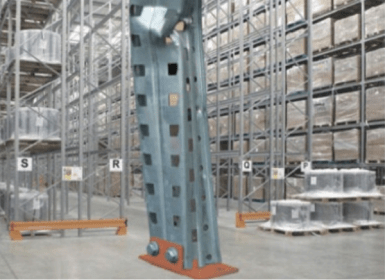 Step 1
One of our highly trained and professional teams of ROS™ technicians carry out an initial inspection of the damaged upright. They evaluate the elements that are broken on the rack to ensure that the level of damage falls within the stringent safety parameters governing the use of our patented, certified, upright repair system.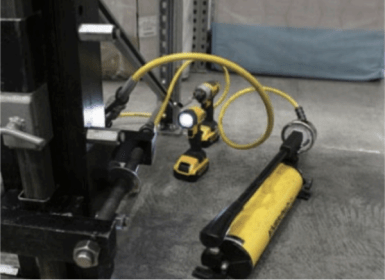 Step 2
A custom, precision-engineered die is secured to the damaged upright and controlled hydraulic pressure is applied using our state-of-the-art process. The repair process works three dimensionally, to ensure correct re-profiling of the front face, side walls and corners.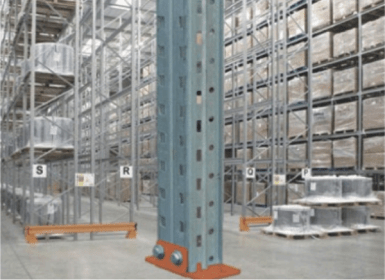 Step 3
After the repair process is completed, the hydraulic pressure is gradually released and the precision-engineered die is retracted. The repaired upright is then revealed, having acquired its original shape and form, with no loss of strength, fit or function. Guaranteed!
Subscribe for News, Blogs & More